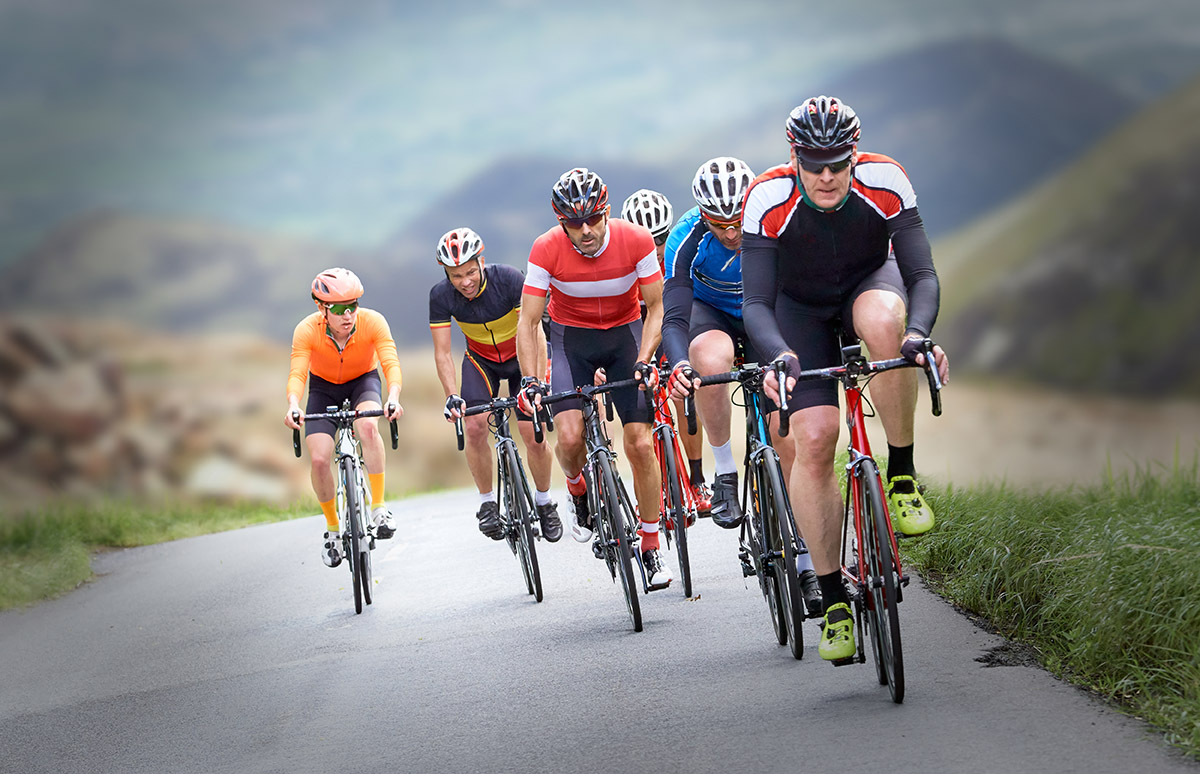 Chester is one of the best cycling cities in the UK. Don't take our word for it though. Ask around, and you'll realise that the Cheshire flats – with some steep hills for the mix is the perfect place to combine the beautiful countryside with a fun and sometimes challenging ride. Whether you are a seasoned cyclist or a beginner, there is a route to suit your abilities in and around the city.
Naturally, we are more than happy to mix up road cycling with the more adrenaline raising activities of gravel and even mountain biking around these parts. It's no wonder that you see so many cyclists in and around Chester.
With Spring around the corner and the "new year, new me" best intentions in full swing we wanted to highlight some of the best places you can go to get the most out of your cycling adventure.
Here are some of the best places to cycle around Chester, UK:
The River Dee Cycleway
The River Dee Cycleway is a scenic route that takes you along the River Dee, starting from the city center and heading out towards the countryside. The route is mainly flat and follows quiet roads, making it a great option for families and those who are new to cycling. Along the way, you will pass through picturesque villages and see some of the stunning scenery that the area has to offer.
This is such a lovely ride for everyone who takes part. Go at your own pace and you don't need to ride hard whatsoever. In fact, enjoy the scenery and naturally, with a young family, it's perfect for learning how to ride as well.
Delamere Forest
Delamere Forest is a popular destination for cyclists and offers a range of different trails to suit all abilities. The forest has a mixture of smooth, easy paths and more challenging routes with steep climbs and descents. If you are looking for a more strenuous ride, there are plenty of options to test your skills, including a challenging mountain bike trail. Whether you are an experienced mountain biker or just want to enjoy a leisurely ride, Delamere Forest has something for everyone.
Getting to Delamere forest from locations like Waverton or Tarporley is easy enough, that makes part of the ride so much fun as well. For many, cycling the undulating terrain through Fishpool sets up the perfect off road experience for those on gravel bikes.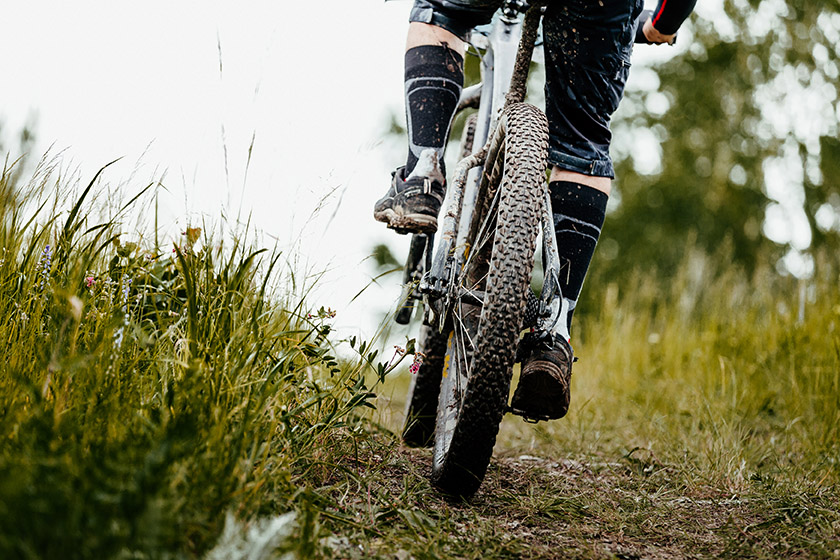 The Chester Greenway
The Chester Greenway is a dedicated cycle path that takes you on a tour of Chester's countryside. The route is easy to follow and takes you through picturesque villages and quiet countryside roads. Along the way, you can stop at local pubs and cafes for a bite to eat or a drink, making it a great option for a relaxed day out on your bike. The Chester Greenway is also suitable for families and children, with plenty of opportunities to see wildlife and explore the local area.
If you really want to make a good day out of this route, you can head towards Parkgate and Heswall. Some even go the whole hog to Liverpool. Personally, being able to sit down with a coffee at Elephant coffee and watch the world go by for a rest is good enough for most, and then there is this of course, the Wirral Way (below).
The Wirral Way
The Wirral Way is a long-distance cycle route that takes you from Hooton in Wirral to West Kirby on the Wirral Peninsula. The route follows a disused railway line and is mainly traffic-free, making it ideal for families and those who are new to cycling. The Wirral Way is a gentle, flat route that passes through stunning countryside and along the coast, providing breathtaking views across the River Mersey and beyond.
If you want to stop for something to eat, there are plenty of lovely little pubs scattered around as well. The Chimney's in Hooton is the perfect example and welcomes cyclists through their doors.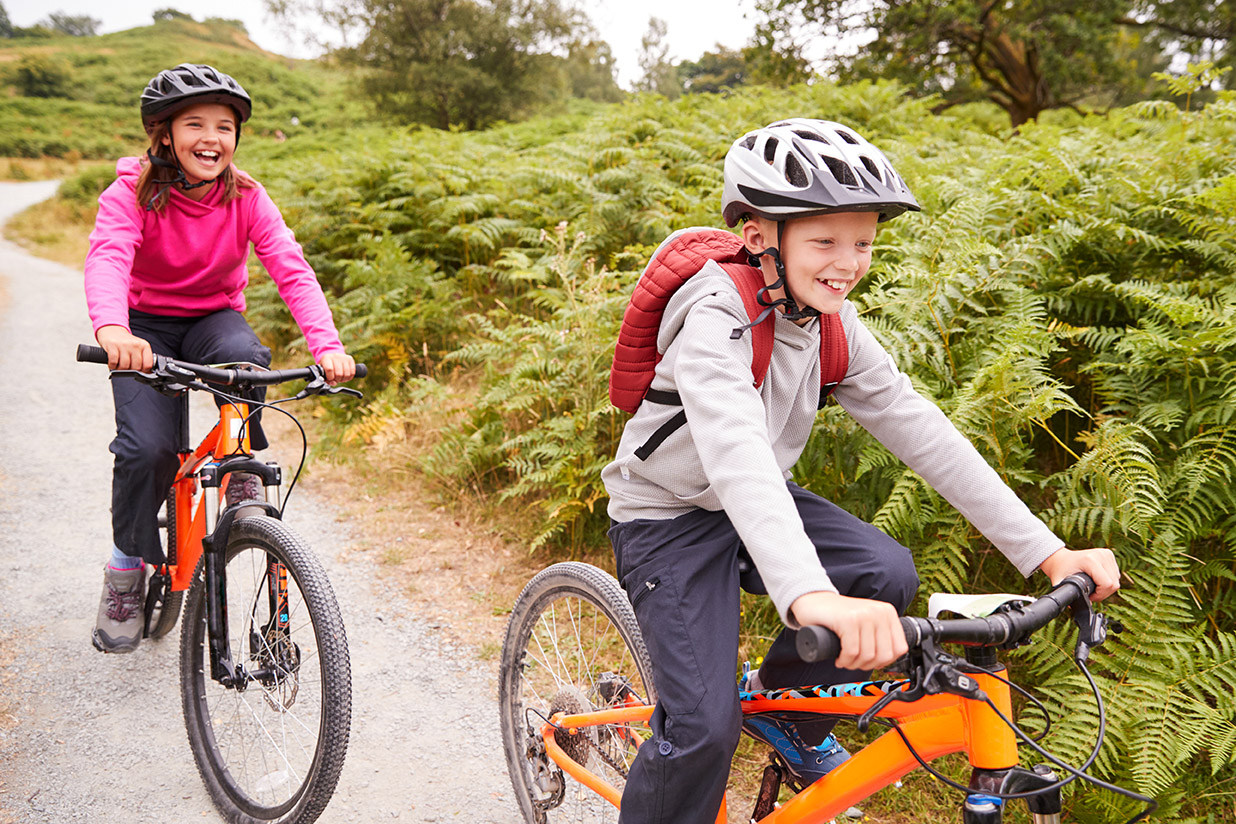 The Sandstone Trail
The Sandstone Trail is a challenging cycle route that takes you through some of the most beautiful countryside in Cheshire. The trail is around 40 miles long and takes you through forests, hills, and along the Sandstone Ridge, which provides panoramic views of the surrounding countryside. The Sandstone Trail is a demanding route and is best suited to experienced cyclists, but the scenery and views along the way make it well worth the effort.
You can join the Sandstone Trail at different points and come off at different points too. That's what makes it so good for different levels of riders.
The Back Lanes
This isn't an official route but asking a few of our friends who love to cycle, they recommended "the back lanes" which takes you from Huntington through to Tattehnall – a "dreaded Hart Hill Climb" and then dropping down Burwardsley and then going out to Beeston and even Malpas for longer days in the saddle.
There are lots of routes like this scattered around Chester and they make for a fun and exhilarating ride, it really depends on how much you want to add to the fun factor and how long you have to go out.
In conclusion, Chester and its surrounding areas offer a wealth of opportunities for cyclists, from scenic routes along the River Dee to challenging mountain bike trails in Delamere Forest. Whether you are a seasoned cyclist or just looking for a relaxing day out, there is something for everyone. So grab your bike and hit the trails – you won't be disappointed!