From the Hebrides isles of Scotland to the medieval towns nestled in Warwickshire, the UK is full of gorgeous places that could be perfect for settling down. Here are a few of our top picks.
With Valentine's Day just around the corner, we thought it was only right that we incorporate a little romance into one of our blog posts. We may take the UK for granted sometimes but it really is a fantastic place to live. Today, we're exploring some of the most romantic places to live across the United Kingdom, and what makes them so special.
Most romantic places to live in the UK
With a little help from a Mills & Boon survey (and of course, our own knowledge as estate agents), we've rounded up six of the most romantic places in the UK. Whether you're planning on a weekend break or a full move to these places, we think you'll be in for a treat. Here's why they've ticked cupid's checkboxes!
The Lake District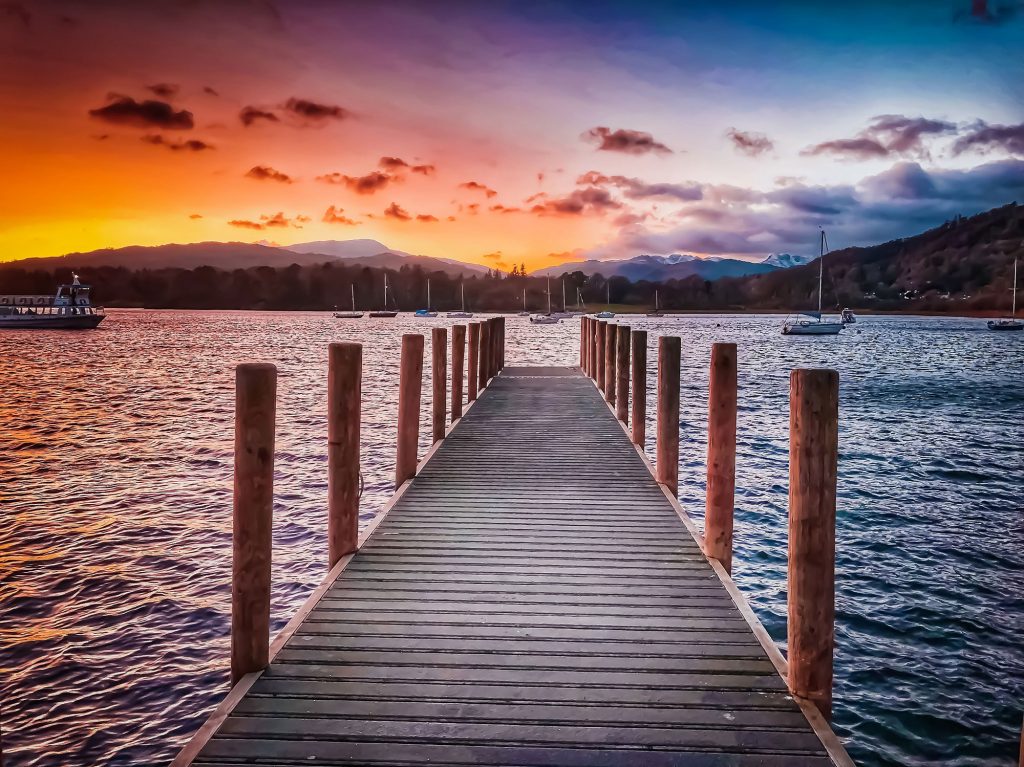 Of course, we all know the main selling points of the Lake District are its wonderful bodies of water. But there is so much more to discover in the mountainous region. The postcard-perfect village of Ambleside is like something out of a fairytale, whilst the 17th-century home Hill Top where Beatrix Potter lived is a real-life literature marvel. And if you need some respite? Head to The Mortal Man: a traditional inn complete with log fire serving British cuisine and hosting regular events. Thinking of moving here? The properties benefit from the most spectacular views. And the fact that you can take a casual boat ride whenever you please is one of the many reasons the Lake District is one of our most romantic places to live.
Isle of Skye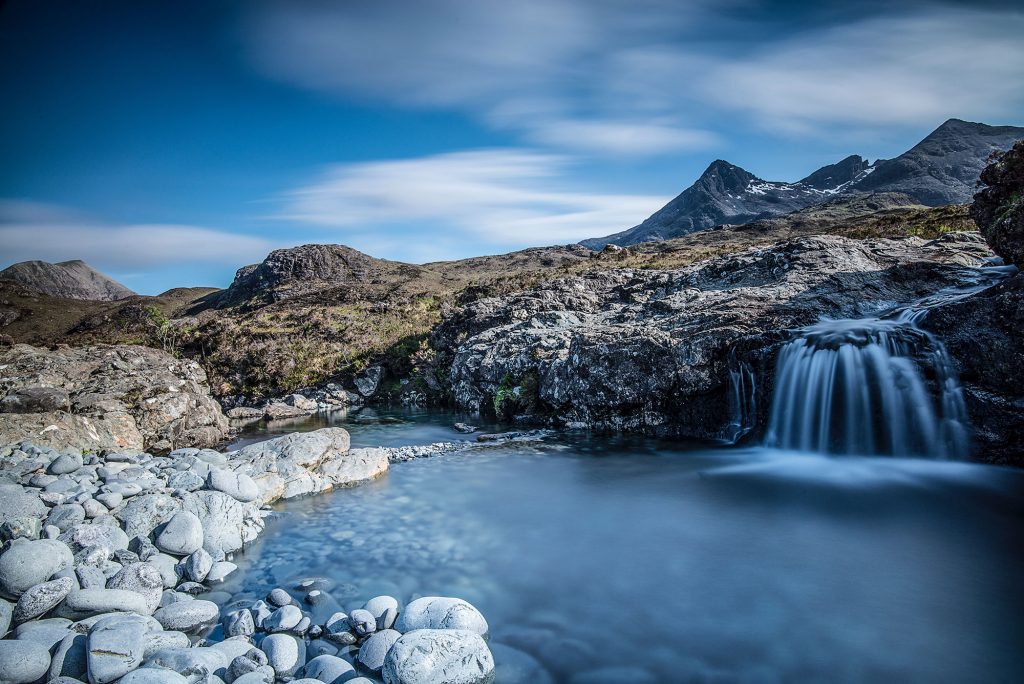 For true peace and quiet, you couldn't get any more secluded than the Isle of Skye in Scotland. This spectacular island offers charming fishing villages, incredible mountainous terrain and stunning medieval castles. If you and your loved one are looking for somewhere serene to settle down, the Inner Hebrides may just be the perfect location. Life really is all about fresh air, nature and a tight-knit community on the Isle of Skye. Wondering about the property available? Quaint bungalows and large coastal homes sit side by side, and there's plenty of land for those looking to self-build.
Portmeirion, Wales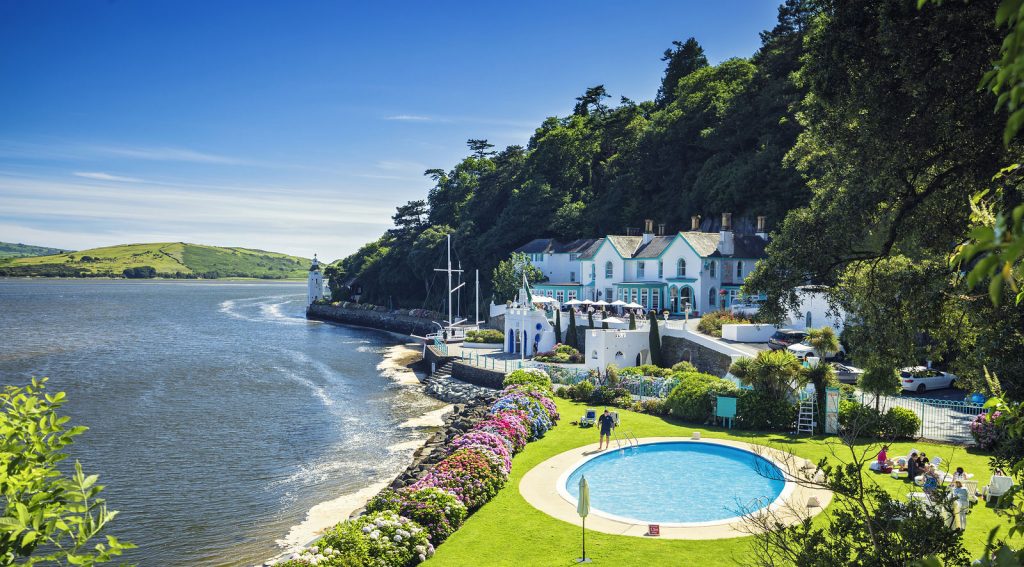 In the Welsh village of Portmeirion, you really will feel like you've stepped back in time to a 19th-century Italian village. Take a ride on the Welsh Highland Railway and saunter around the famous yet quaint village. To enjoy the Welsh fresh air to its full potential, there are many nearby beaches including the popular Black Rock Sands in Porthmadog. Perfect for Sunday morning walks! And in terms of the property available, look out for cute farmhouse cottages. We couldn't think of a more romantic place to live.
Cheshire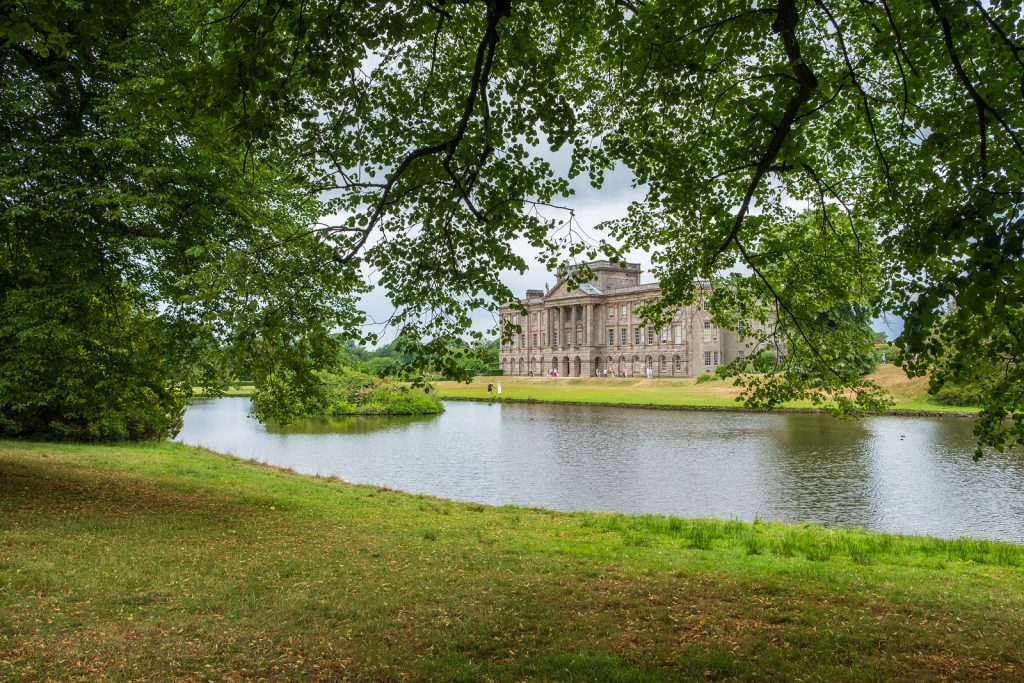 Except maybe… Cheshire. The North West county is home to rolling hills, unbeatable countryside and countless attractions. Get close to nature with the deer in Tatton Park or step onto a Pride and Prejudice set at Lyme Hall. Fancy something a little busier? Chester city centre boasts impressive Roman ruins contrasting with beautiful Tudor architecture, and some of the finest eateries in the county. There really is a versatile range of properties available in Cheshire – from stunning five-bedroom family homes to cute terraced houses with character. Browse our Cheshire-based properties here.
Edinburgh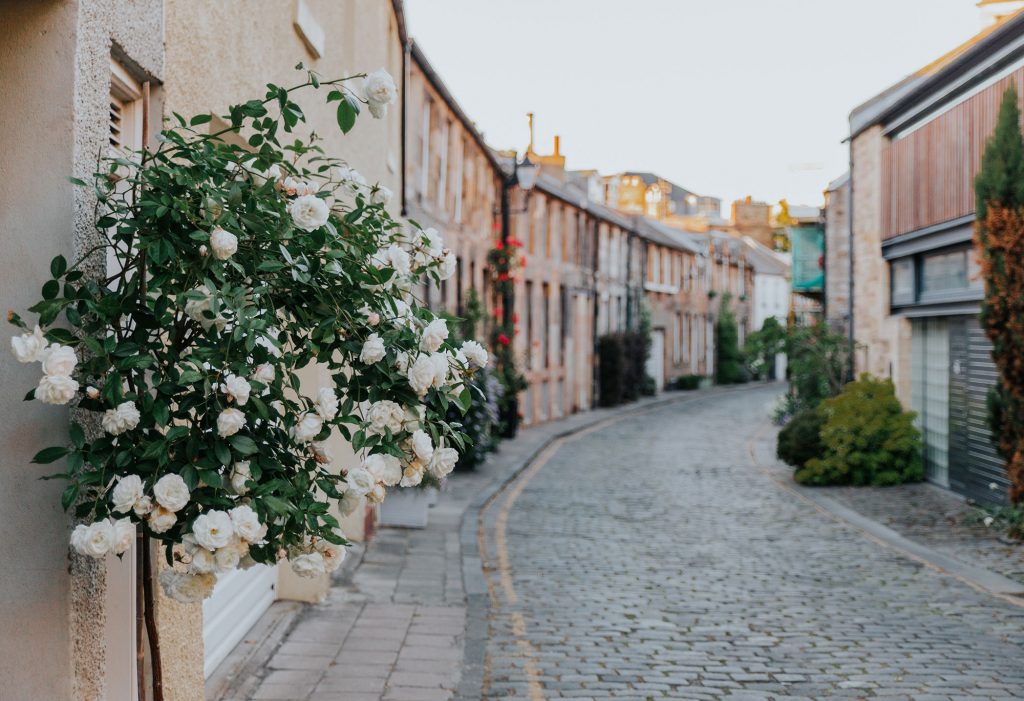 Travelling further north, Edinburgh is often admired for its blend of new and old. Whether you are exploring hidden gems in the medieval Old Town or shopping till you drop in the Georgian New Town, you'll always feel right at home in the Scottish capital. Friendly atmosphere aside, one of the reasons Edinburgh makes our 'romantic places' list is that the views are simply spectacular. Look out across the Firth of Forth, enjoy city landscapes from the castle or climb to the top of Arthur's Seat – either way, you'll be left speechless. Not to mention, the properties here may be expensive but they are second to none in beauty. You'll be the envy of everyone you know!
Stratford upon Avon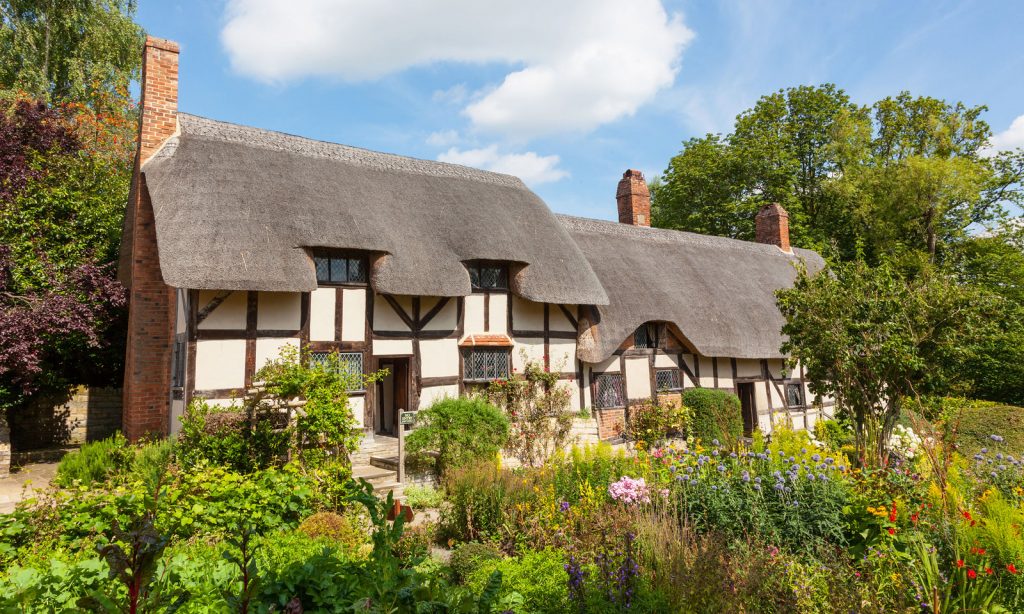 Birthplace of Shakespeare himself, it's no wonder that the Warwickshire market town has found its way onto our list. You'll be immersed in Olde England, the buildings have stepped straight out of a fairytale. Imagine sitting on the banks of the River Avon, tucking into a picnic with your other half. Or better yet, picture taking a romantic ride on Stratford's answer to the Orient Express: the Countess of Evesham. The property market here is on the pricier side but highly eclectic with anything from modern apartments to Victorian townhouses.
What makes a place romantic?
Last summer, Mills & Boon released the results of a survey based on 2000 people's opinions and 'a panel of travel experts'. The survey aimed to find the most romantic places in the UK and these were the five most important factors in participants making that decision:
Stunning views and scenery
Relatively warm climate
Luxury accommodation
Amazing restaurants
Great walks to enjoy
Now, we certainly think Cheshire can offer all of those things – and more! We may be biased as it's where we are based but we also have an in-depth knowledge of the beautiful North West location. If you're considering moving here to improve your standards of living, you couldn't have picked a more suitable place. Outstanding schools across the county, traditional architecture set against a green backdrop and a whole host of shops, eats and activities to explore… you and your loved one will never be bored in Cheshire.
Check out our properties to find your future dream home here!